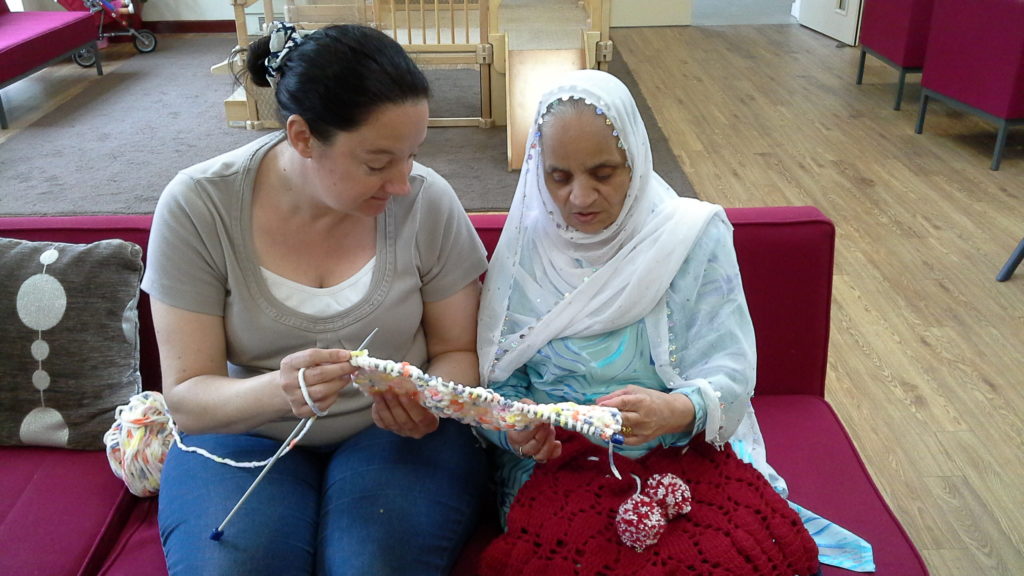 When you give women the right tools, they will learn to create amazing things. When you give them the confidence, they will influence humanity.
The opportunity to meet, share and learn as part of DOSTI group has given women the opportunities to develop self-confidence to unleash their potential.
DOSTI ladies are creating amazing pieces of hand-crafted items using knitting and crochet. These are the skills they had learnt growing up in small villages and towns in Pakistan, India and Bangladesh.
As well as creating and learning, the ladies are also sharing their valuable skills by teaching others. DOSTI ladies teach knitting and crochet to the younger members of the group (their carers) and who better to teach them than their mums and aunties. True inter-generational work at play!