Since 2018, DOSTI ladies have taken part in number of activities as part of their weekly sessions to get moving, including armchair exercises.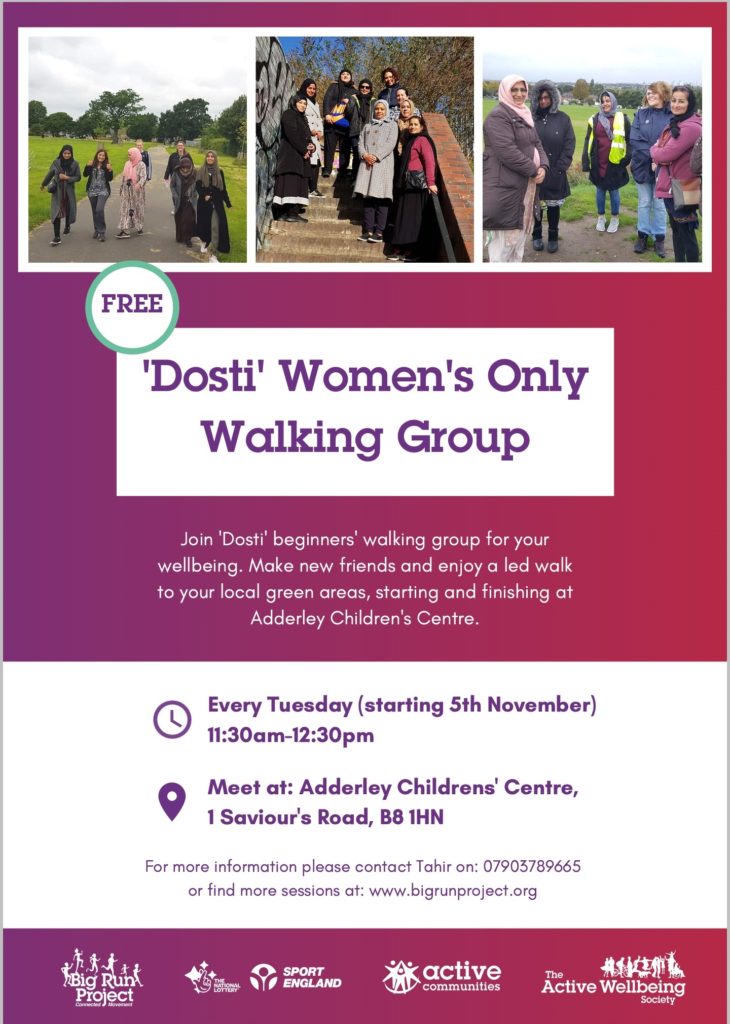 .In 2019, DOSTI Ladies Walking group was launched in partnership[p with Active Communities, encouraging the ladies to take part in weekly walks to their local park come rain or shine.
Walking group runs every Tuesday (term times only) between 11.30 to 12.30. Come and join us!

DOSTI ladies showing that keeping fit doesn't have to be boring, as they make a pitstop in the park on one of their weekly walks!!!